Alt-J confirmed to headline INmusic festival #12!
02.12.2016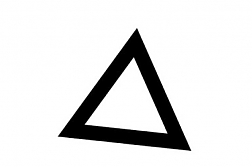 The indie rock giants Alt-J are set to headline the twelfth edition of Croatia's largest open-air, INmusic festival! This will be the band's first performance in Croatia and part of the upcoming European tour in support of the band's third studio release.
The talented trio of Leeds University alumni is revered for their unique and fresh sound; a result of an experimental approach to music and seamless fusions of genres including indie rock, pop, hip-hop, world music, trip-hop and electronic music. Often noted only by the delta sign, the band's full is the keystroke used for rendering a 'delta' symbol on Mac computers which is traditionally used in science to indicate change. Singer and guitarist Joe Newman, Gus Unger-Hamilton on keyboards, and Thom Green on drums, made quite the impact on the contemporary music scene with their breakthrough album "An Awesome Wave" in 2012 landing them with the Mercury Prize for Album of the year and three Brit Award nominations, followed by an equally well received and Grammy nominated "This Is All Yours" in 2015. Alt-J's unique and recognizable sound, topped with unusual, abstract and slightly dark lyrics, interpreted by Joe Newman's vocals result in a perfect, syncopated, complex and uniquely rich sound. Often compared to Radiohead, Alt-J's musical prowess and talent is a reason in itself for critical and public acclaim.
Alt-J have reportedly started work on the follow up to "This Is All Yours" with rumors for a release date set in the beginning of 2017.
The announcement of Alt-J headlining show follows last month's confirmation of Arcade Fire headlining the Croatian open-air giant. Last year's edition of INmusic festival has gone down in history by a record breaking attendance following headline performances by Florence + The Machine, PJ Harvey, The Kooks, Jake Bugg, etc. and most notably with a one of a kind David Bowie tribute – the festival's newest landmark, an impressive 100 feet tall replica of the historic Tesla Tower, was erected as an homage to the late David Bowie and the 160th anniversary of the Croatian born scientist Nikola Tesla, most commonly known as the "man who lit the world" by introducing the world to alternating current and making it the corner stone of modern life. The festival's impressive nod to human creativity and visionary thinking was personified in the two figures that changed music history and modern life, and not coincidentally, it was precisely David Bowie who portrayed Nikola Tesla in Christopher Nolan's 2006 thriller "The Prestige".
The twelfth edition of INmusic festival will take place at the three isles of lake Jarun in the heart of the Croatian capital Zagreb form June 19th to June 21st, 2017. Tickets are available for 40 EURat the festival webshop.
02.12.2016, 19:51 von Tobias Haslinger



Kommentare
via Facebook
| britishrock
INmusic
mit Kasabian im Line-Up in Zagreb