Bilderbuch – the boasting boys' breakthrough
08.03.2015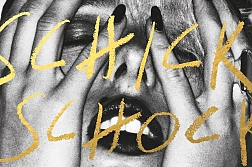 Austria is experiencing a pop phenomenon as a hardworking rock band develop into the country's hottest pop sensation.
Critics in Austria and abroad are unanimously praising Bilderbuch's new album, "Schick Schock", and it seems as if the band managed to take their musical style to another level. Having toured across the country for years, performing independent rock, the Vienna-based band is now seen as Europe's spearhead for electronic rock.
On their 12-track record, the four-member band manages to merge powerful melodies, relentless riffs and seducing beats without appearing artificial. In recent interviews, singer Maurice Ernst defended the band's transformation, describing the changes of their sound as a natural progression. Speaking of the band's main influences recording the new album, Ernst named Kanye West and other American hip-hop artists.
Ernst – who dislikes the term 'hype' – deplored the negative connotation of the word 'mainstream'. He also denied his band being the latest representative of the legendary Austropop genre. The Bilderbuch front man told online music journal laut.de: "We didn't sat down with pencil and a sheet of paper, planning to radically change our sound. It's just the logical result of working together for many years."
The band – whose debut album "Nelken & Schillinge" was released six years ago – are currently gearing up for an eagerly awaited tour as several of their upcoming concerts are already sold out. It still has to be seen whether the fuss about them is short-lived. But considering songs like "Maschin" and their witty lyrics, it seems as if these boys can pull it off.
>>
http://www.bilderbuch-musik.at
::: The Austrian Culture Channel on Twitter: @accthomas
08.03.2015, 18:53 von T. Hochwarter



Kommentare
via Facebook
| britishrock