Ilosaarirock! First 30 artists announced.
13.02.2015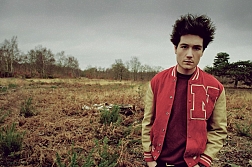 Between 17 and 19 July, the Laulurinne festival site will host reggae legend Damian "Jr. Gong" Marley, British stars Bastille, Charli XCX and Tom Odell, rhythm music men Big K.R.I.T., Beardyman and Beres Hammond and metalheads Sunn O))), Sólstafir, Apocalyptica and Amorphis with their special Tales from the Thousand Lakes set.
Ilosaarirock Festival 2015 tickets are on sale now. The price of a two-day festival ticket is 92€. Ilosaarirock Festival tickets sales are operated by Tiketti and Lippupalvelu.
Ilosaarirock Festival is an outdoor festival founded in 1971. There is no age limit to the festival, and the event takes place at Laulurinne in Joensuu (street address: Linnunlahdentie 3) at a lakeside close to the city centre. Ilosaarirock Festival is known for sunshine, the beautifully green festival area, fantastic atmosphere, smiling volunteers and the line-up, always chosen with taste and featuring the best acts representing various genres.
During the greatest weekend of the summer, the five stages host more than 60 artists, but the area also features film screenings, ping-pong games and DJ sets. The large camping sites and parking areas are located right next to the festival area, and the distance between your tent and the stages can be just a few metres. Ilosaarirock Festival focuses on food, drinks and relaxation. Our most important values are volunteering, environmental protection and our love for live music. A share of the profits goes to supporting local bands and artists.
Ilosaarirock Festival is a three-day weekend that begins on Friday night with separately sold Sulo and Töminä clubs. The two-day festival ticket is for Saturday and Sunday, when a huge variety of events fills up the entire festival area.
With its 50,000+ annual guests, Ilosaarirock Festival is one of the largest festivals in Finland. The event is organised by Joensuu Pop Musicians' Association, a non-profit association founded on the idea of supporting live music.
Ilosaarirock Festival 17.–19.7.2015 from Ilosaarirock Festival on Vimeo.

More information on: http://www.ilosaarirock.fi/2015/english
13.02.2015, 09:04 von Tobias Haslinger



Kommentare
via Facebook
| britishrock