Thirty Seconds To Mars World Tour 2024: Vienna, Bratislava, Budapest included
09.11.2023
Today Thirty Seconds To Mars launches SEASONS WORLD TOUR 2024 in celebration of their brand new album, It's The End of The World But It's a Beautiful Day!
In a distinctive and unconventional fashion, Jared Leto announced the tour by climbing the Empire State Building in New York City. Reflecting on the iconic structure, Jared stated, "The building is a testament to all the things that can be achieved in the world when we put our minds to it, which is a major inspiration behind our most recent album, `It's The End Of The World But It's A Beautiful Day.`"
The tour is scheduled to start in March of next year, kicking off with a series of festival shows in South America. From there, the band will head to Europe for performances in April and May, followed by a summer trek across North America. The tour will culminate Down Under in September. Quite an ambitious journey!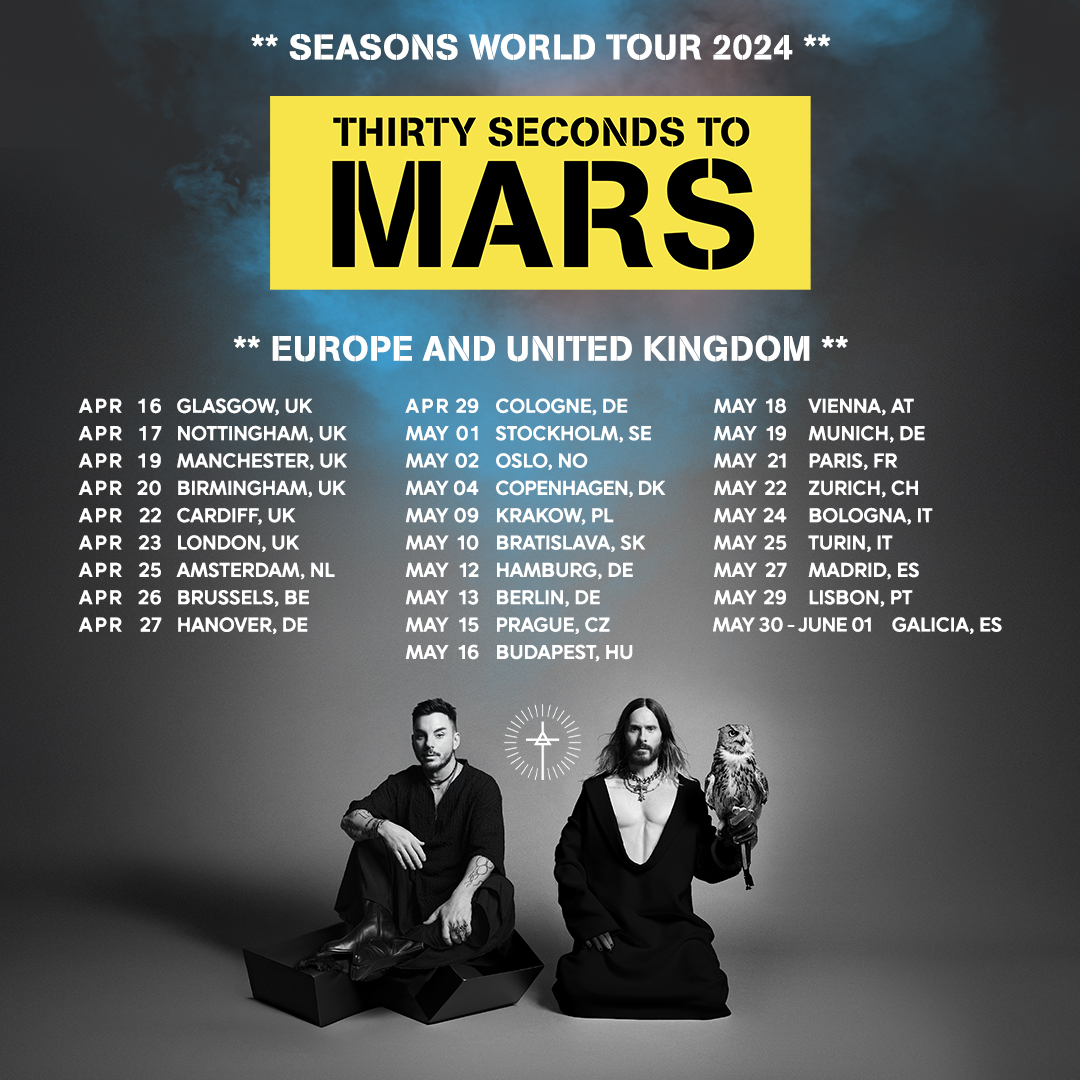 09.11.2023, 20:41 von M. Tanki



Kommentare
via Facebook
| britishrock