Fans to decide about Donauinselfest line-up
26.02.2010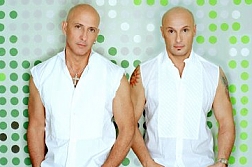 Music fans are being given the chance to decide about a part of the line-up at the biggest free of charge music festival in Europe.
Organisers of the Vienna Donauinselfest said
people can select 26 bands to perform
on six of the event's dozen stages on the festival's website, www.donauinselfest.at
The "Rock The Island Talent Contest" voting runs until 24 April, while the 27th edition of the event is set to take place on the Donauinsel, the capital's huge recreation area, between 25 and 27 June.
Around three million people are expected to attend the three-day festival which can be entered free of charge.
Brit rock band Razorlight topped the bill in 2009.
Organisers were harshly criticised last year as they called up hundreds of fire fighters and volunteers to avoid a cancellation of events due to massive rainfalls – while hundreds of houses in Lower Austria, Burgenland, Styria and Upper Austria became inhabitable at the same time.
Event managers and city officials argued Viennese businesses would have suffered millions in damage if the festival would be called off.
Around two million people eventually attended the 2009 festival despite cold weather and continuing rainfalls, while crowds of up to three million people were registered at previous editions.
The Donauinselfest took place in 1983 for the first time based on an idea by Vienna Social Democrat (SPÖ) Harry Kopietz.
This year's line-up will be announced a few weeks before the event takes place, but
Roger Hodgson, Billy Idol, Kim Wilde, Pendulum (live), Right Said Fred, Paul Van Dyk,
German pop duo
Stereo Total, The Disco Boys, Jochen Distelmeyer, Kontrust, The Very Best
and Austrian ska punk band
Guadalajara
are set to perform.
26.02.2010, 17:45 von M. Tanki



Kommentare
via Facebook
| britishrock